Tour Guide in Warsaw - Poland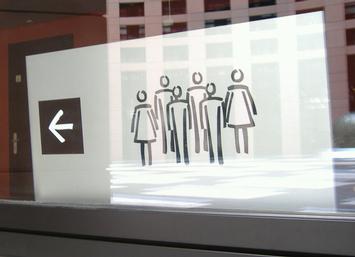 I cooperate with agencies which organizes international meetings, conferences and events providing interpreters and the needed equipment.

By them I can offers you a good price for simultaneous interpretation equipment for conferences, business meetings, whenever interpretation equipment is required. I can offer also Tour Guide in Warsaw (Warszawa) Poland. They offer - from wired sophisticated UN-style packages with two person interpreter booths and control units that tie into existing PA systems at conference halls, to more portable "tour-style" equipment packages designed for situations where interpreters need to be able to move about freely - Tour Guide systems to rent in Poland.

Rental options to fit your budget and suit your needs:
· wired, wireless and infrared systems
· sound proof and table top interpreter booths
· transmitters or transceivers
· headsets and receivers
· mixers and control units
· AV audio-visual systems
· recording equipment
· TourGuide systems

My cooperators can tailor a solution to fit every need and budget. They ensures qualified interpretation equipment technicians, who are on-site before, during and after your event, to set up, run and dismantle the equipment or set and unset Tour Guide system.

Best regards

Karolina Zablocka



Simultaneous equipment in Poland
Are you looking for a simultaneous equipment with interpreter's booths or Tour Guide in Poland. Please contact me for details.
---
References:
Interpreter + Tour Guide in Warsaw Poland
Issued by:
SKAT
Date:
Interpreting was done professionally!
"Ms. Zablocka proved herself to be an efficient, conscientious and dependable interpreter, capable of working under pressure, with highly developed interpersonal and communications skills and high attention to details."
Rank:
5