Polish interpreter in Poland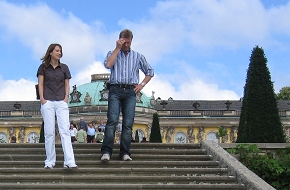 As interpreter in Poland
I know that interpretation is an art that requires training, mastery in interpreting techniques and perfect fluency in two languages. You also need a wide-ranging knowledge and acquaintance with its cultural and real life usage.
Polish interpreter
Interpreter must take instant decisions to select correct words and phrases to instantly convey messages, ideas and information accurately and effectively, with no margin for error.
It is oral communication and once expressed, there is no opportunity to go back and make changes.
Interpreter in Poland
Whether you need a Polish interpreter in Poland for consecutive interpretation during a business meeting, international fair or any other international meeting, or you are looking for simultaneous interpreter in Poland for a conference, I'm here to help you. As a graduate of European Masters in Conference Interpreting I can ensure the quality you need.
Please, contact me for details.
Karolina Zablocka
+48 504 008 326
This e-mail is protected against spam robots. To see it, please turn on JavaScript/ActiveX-Content in your browser.



Interpreter in Poland
Are you looking for a friendly and professional interpreter in Poland? Do you want to relay on qualifications and experience? In both cases you are on a good site :)
Contact me for details.
---
References:
Polish interpreter in Poland
Issued by:
Prosecution General Republic of Poland
Date:
We do highly recommend Ms. Zablocka - interpreter!
"Ms. Zablocka demonstrated high level of professionalism and excellent knowledge of legal terminology, namely in criminal matters."
Rank:
5